WELCOME
---
Compliance Guaranteed
Mint is a boutique accounting, financial emigration and advisory firm.
We alleviate our clients' fear around compliance, providing certainty and peace-of-mind for all your professional and personal engagements with SARS.
FINANCIAL EMIGRATION FOR CORPORATE PARTNERS
---
Partner with Confidence
Our industry partners rely on us to deliver service that elevates their own brand and to uphold the standard of professional communications and quality outputs they hold themselves accountable to.
ACCOUNTING
---
SARS Compliance Is Not Something to Fear
You simply need a trusted partner with deep knowledge of the requirements and processes at play.
An ally with the ability to get things done meticulously and timeously. A team of plan-makers and problem-solvers who always have their clients' best interests at heart.
FINANCIAL EMIGRATION FOR INDIVIDUALS & FAMILIES
---
Let's Turn Complex Into Compliant
We pride ourselves on turning complicated industry terminology and requirements into understandable, concrete advice you can trust and apply with confidence and ease.
What Can We Help You With?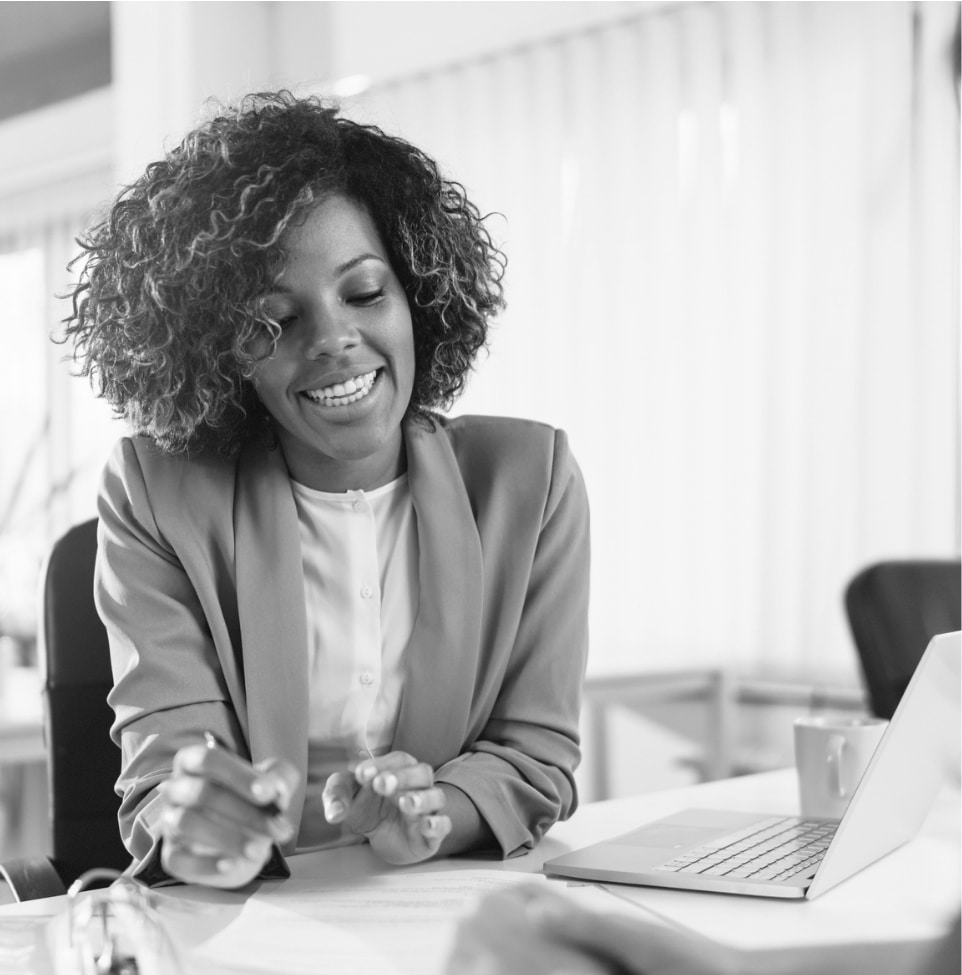 The Accounting
Firm You'll Love
Say goodbye to monotoned jargon, fear mongering and impersonal engagements.
We're shaking up the industry with an approach to accounting and tax that is deeply relatable and personal, all while delivering a best-in-class suite of services and specialist advice.
Why You Should
Choose Mint
We aim to alleviate a huge administrative burden from our clients' shoulders, while always pursuing the optimal financial outcomes for them and their businesses.
Messy books, outdated submissions and penalties are a thing of the past with Mint.
We'll quickly get you on top of things and guarantee absolute compliance moving forward.
We've developed a reputation for always having our clients' backs, alleviating the need to worry or micromanage Mint's deliverables. Our services place you in the safest of hands.
We pride ourselves on turning complicated industry terminology and requirements into understandable, concrete advice you can trust, apply and share with ease.
Our Clients Love Our Fresh Approach
"I want to use this opportunity to recognise the team at Mint Accounting. Since my first engagement, the team has been so professional , always being responsive and providing quality counsel. You guys rock. Really appreciate your good work!"
- Previn Pillay
"Mint Accounting was recommended to me by a Financial Advisor in SA. My situation was rather complex. Living in Germany after having left SA years ago and having to sort out tax matters with SARS was the starting point of the collaboration with Mint Accounting. Normally, building a trusted relationship is difficult via email and Zoom calls only but the team I dealt with instilled an atmosphere of trust and reliability from day one. Thanks to their professionalism, determination and persistence the team at Mint Accounting was instrumental in solving this matter and bringing it to a satisfactory result. I thoroughly enjoyed working with the team and appreciated their human touch!"
- Winand Krawinkel
"Thank you for all you and your team have done for us. Emigration is not an easy experience however having a support company like Mint to direct and assist in the complicated process of dealing with SARS and banking institutions has been such a blessing. Well done and thank you for your unwavering help and expertise. My wife and I are so thankful for answering all our queries and speedy responses."
- Anja & Andrew Marais
"I have been a client of Mint for the past 10 years. I think they are very hands-on, approachable and place a lot of emphasis on maintaining good relationships. Women to women just understand one another – there is an unspoken language and shared understanding that is evident in the way the Mint team interacts with their clients. They will always go the extra mile and come up with solutions – they will always try make a plan for their clients within the realm of the applicable legislation."
- Elizma Goltz
Co-Founder of Safetech CC
"Mint has been IPACC's trusted and deeply valued acting service provider for almost a decade. At local, continental and international levels, Mint has provided us with financial services of the highest order. Mint's dedicated and exceptional financial management has been of inestimable value in our financial relations with African partners, international donors and international platforms such as the United Nations and the IUCN. We have developed together with Mint as partner organisations and strongly recommend the exceptional services they provide. They are always prepared to go the extra mile in devising and managing complex financial systems. We feel a sense of family and deep trust with Mint and value the peace of mind they have afforded us through all our development and growth."
- Dimala Wicksteed
Deputy Director of IPACC
"From inception, Mint has only been extremely professional. The clarity they've provided regarding our business' financial processes and the constant support and handling of our SARS and related accounts has surpassed my expectations. Migrating our accounts to Mint was seamless and handled with the utmost care. To date, I am pleased with the decision to appoint Mint to handle our business-related matters. Their reliability and hands-on approach certainly does not go without notice. I applaud the team for their exceptional service and look forward to a long-standing professional relationship."
- Marcel Kritzinger
Co-Founder and Director of Luna Owl (Pty) Ltd
"The team at Mint have been friendly, professional and timeous with any task they have taken on. I would definitely recommend them to anyone looking for accounting and related services."
- Amy Hazelden
Office Manager at News Team (Pty) Ltd
"I wanted a company that could assist with the day-to-day bookkeeping in our company as well as payroll. Mint have taken this on and I feel secure in the knowledge that this is done correctly and to my satisfaction. If we are stuck with how to do something, someone at Mint has the answer. No task seems too big and I would recommend them without hesitation. The staff I get to deal with are an absolute pleasure and very, very helpful."
- Bernadette Gilfilian McEvoy
Financial Director of Skysite (Pty) Ltd
"I am very happy with the excellent service that I have received from the accounting team at Mint. The team is friendly, patient and professional and are always there to help with any queries no matter how big or small. I have built a great working relationship with Nina and have no hesitation in recommending their services. With them I have a real sense of security that my accounting records are up to date and that my business and my personal affairs are tax compliant."
- Liron Mazor
Owner of Green Grass Wealth Management CC
"It's a pleasure to deal with all the staff at Mint. They are very contactable and transparent in preparation of AFS and tax returns. They deliver accurate accounts and timely filing of returns. Liaising with foreign tax filings an added bonus."
- Leo Kruger
Director and Owner of LK Group of Companies
"I have known Marisca since before she qualified; she has always walked the extra mile with me and my business, even through difficult times. She is a very professional person and surrounded herself with similar individuals of the same stature. Together they are one tremendous team and a pleasure to deal with."
- Floris Brand
Owner Aluminium Build CC
"Mint provides me with absolute assuredness. They're very reactive and responsive but personable at the same time. Mint cares about the work as well as the people that they provide service to. Working with Mint gives me a feeling of family and familiarity. I have always felt comfortable and assured that Mint will take care of Surgo's accounting, bookkeeping and payroll related work . I have so many people reporting to me but with finance, I have the relief of not having to worry about anything going wrong or of anything being mismanaged – I trust them to get it done."
- Rudé Alley
Managing Director of Surgo
"I highly recommend Mint Accounting to South African expats and those contemplating leaving who need help with their financial matters in South Africa—financial (tax) emigration,liquidating their assets and moving them overseas.
My experience was positive-the entire office team is knowledgeable and extremely professional and they took care of the entire complex process for me in a timely and efficient manner.
Communication was excellent –I received prompt responses to my queries/questions and they continually kept me updated of progress with my matter.
Thank you to the outstanding team at Mint Accounting!"
- N Naidoo
"We feel comfortable that Mint can resolve our clients' needs and queries efficiently, quickly and timeously. They are strong believers in creating that personal connection with clients. They want to understand each client and their unique case, and that's exactly what sets them apart in the field. They don't make assumptions. They base decisions off fact, and offer concrete advice based on deep knowledge and legislation. I find their communications very warm and welcoming. They give very good advice and they structure their response in a very understandable way, adding great value in the connection and relationships we've built with our clients."
- Donna Sasman
"Having worked with Marisca over the last three years, I can confidently say that what sets her apart is her ability to take complex problems and processes and explain them simply. The Mint Accounting team is professional, knowledgeable and service-orientated. They all go above and beyond to execute timelines provided and are very well-priced for the calibre of services that they provide. Lastly, as an off-shore wealth manager, I have seen first-hand just how well Marisca is able to help clients with assets in multiple jurisdictions to mitigate their potential tax liabilities and to ensure that they are compliant through her vast knowledge of the law. I highly recommend her and her team."
- Michael Booth
Secretary of South African Chamber of Commerce Singapore
"Mint Accounting has been instrumental to the success of our business as they fulfil a key service we provide to our clients who are looking to move large amounts of funds offshore. Over the years we have established a strong relationship with the team who have earned our trust through their professional and reliable service. It's a pleasure having things on autopilot and knowing that our clients will be taken care of with the same level of care and service that we offer. The team's expertise are second to none, often assisting our clients with complex tax queries by providing understandable information and guidance that you can be confident in to make an informed decision."
- David Anderson
Director at Mercury
"Leaving home is never easy, but having such a wonderful group of people help me sort out my tax migrations and submission from afar has been a blessing and a seamless experience! Thank you all! Keep up the fantastic work"
- GLEN ATWELL
OUR PROFESSIONAL ACCREDITATIONS & MEMBERSHIP